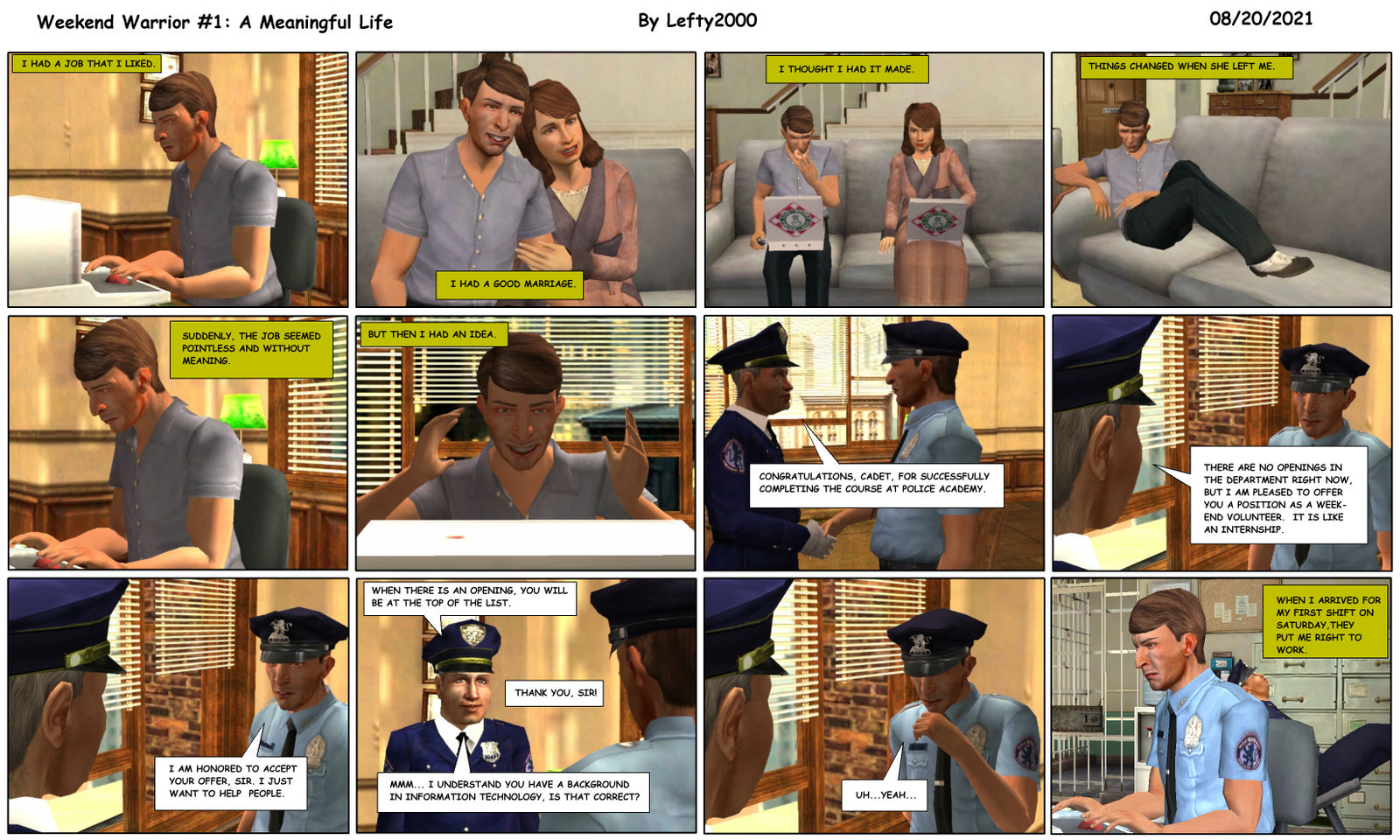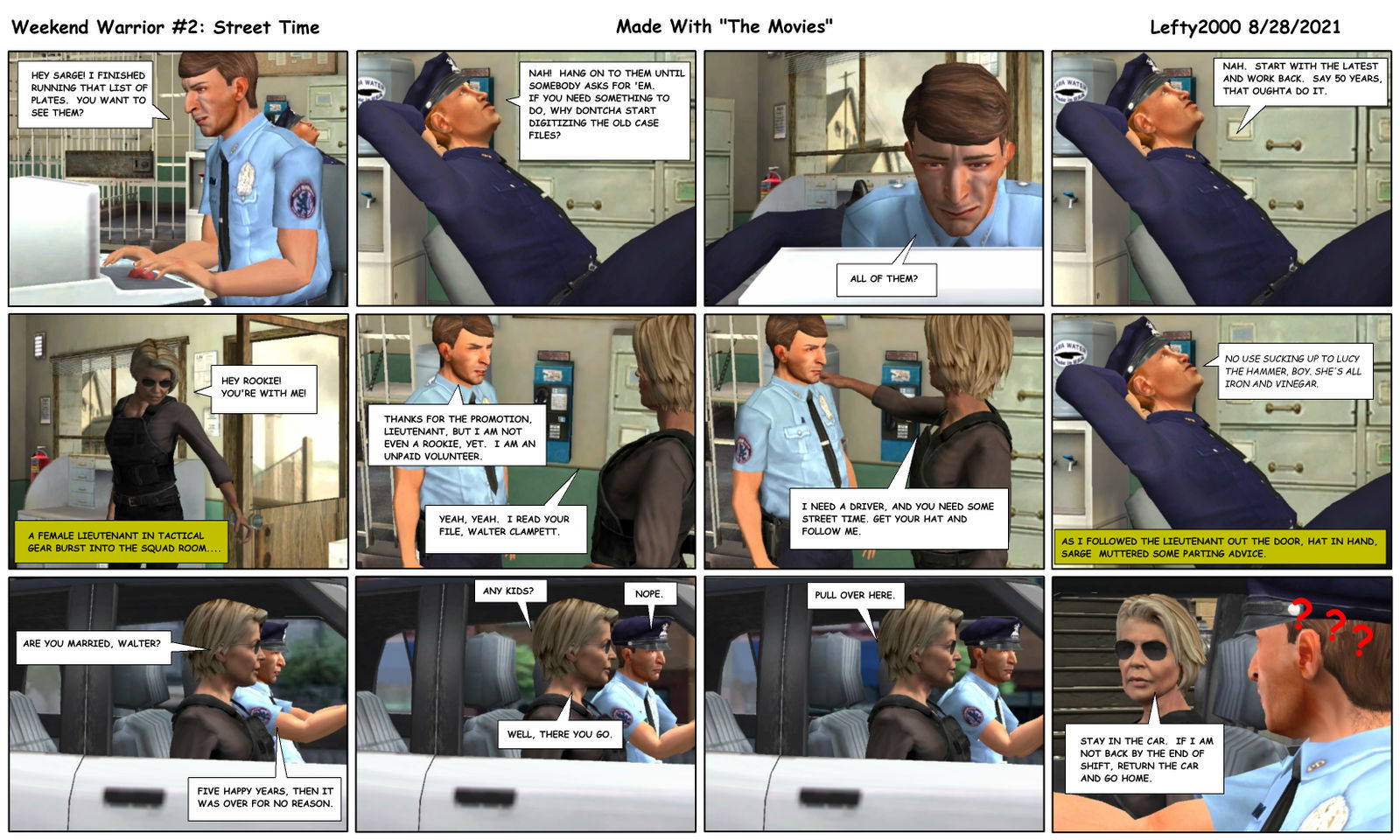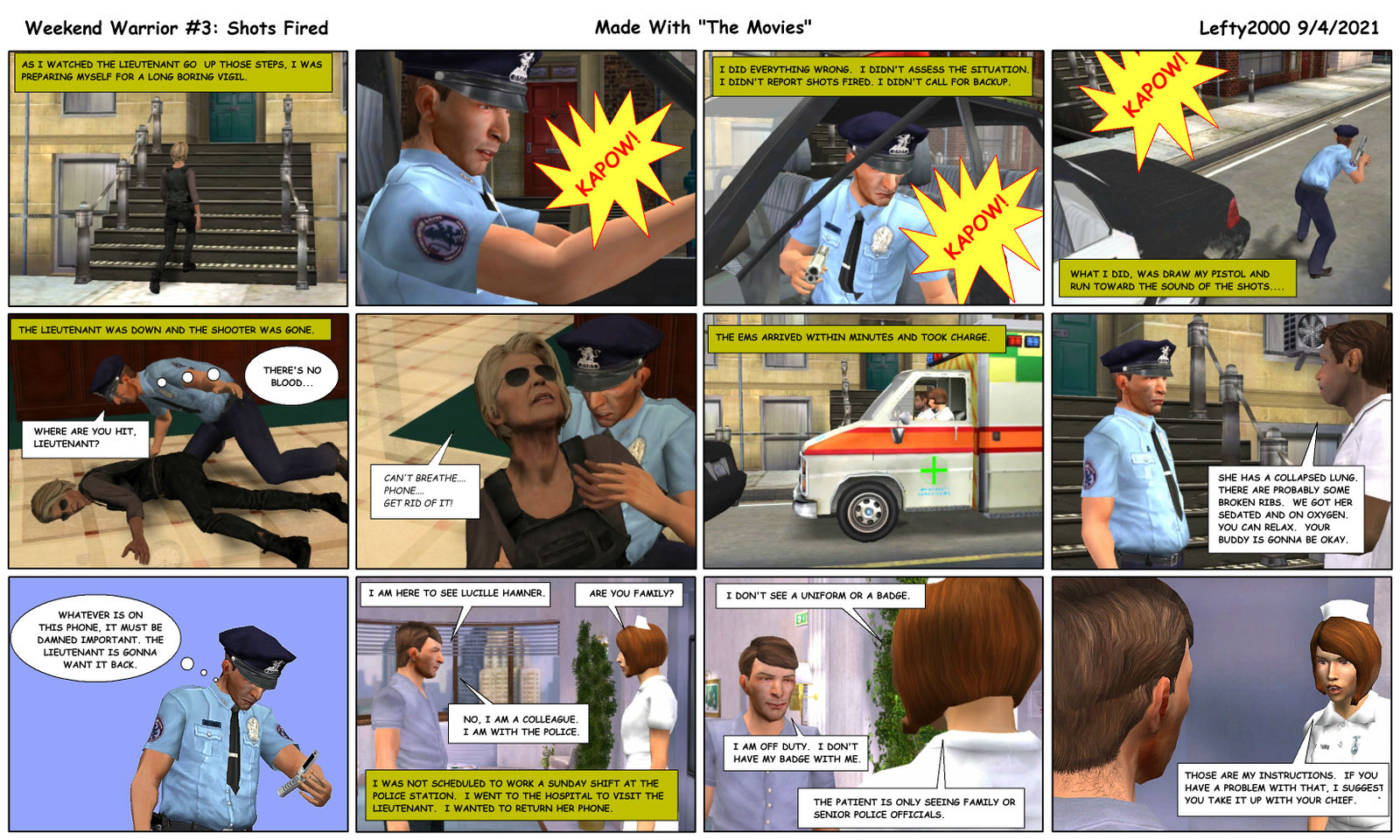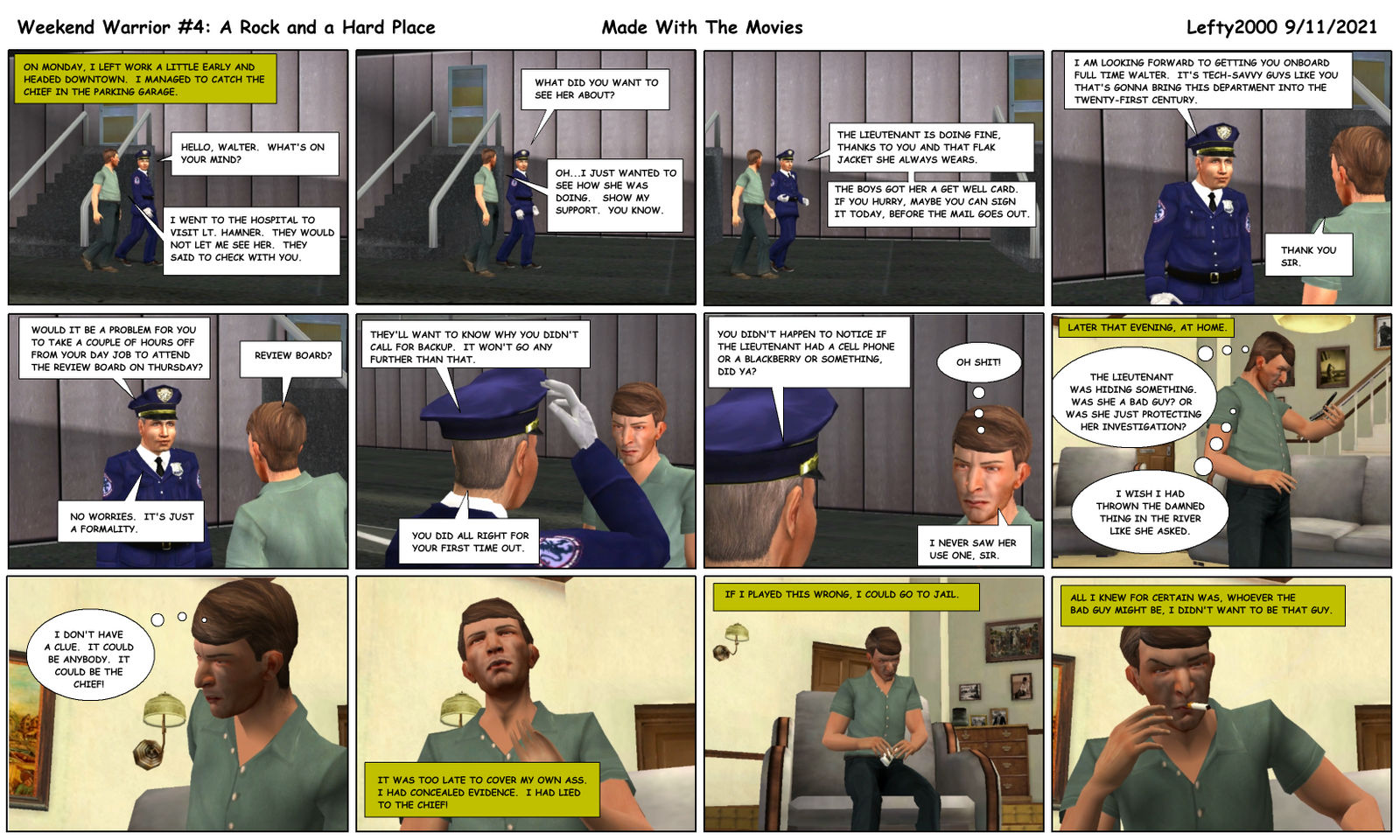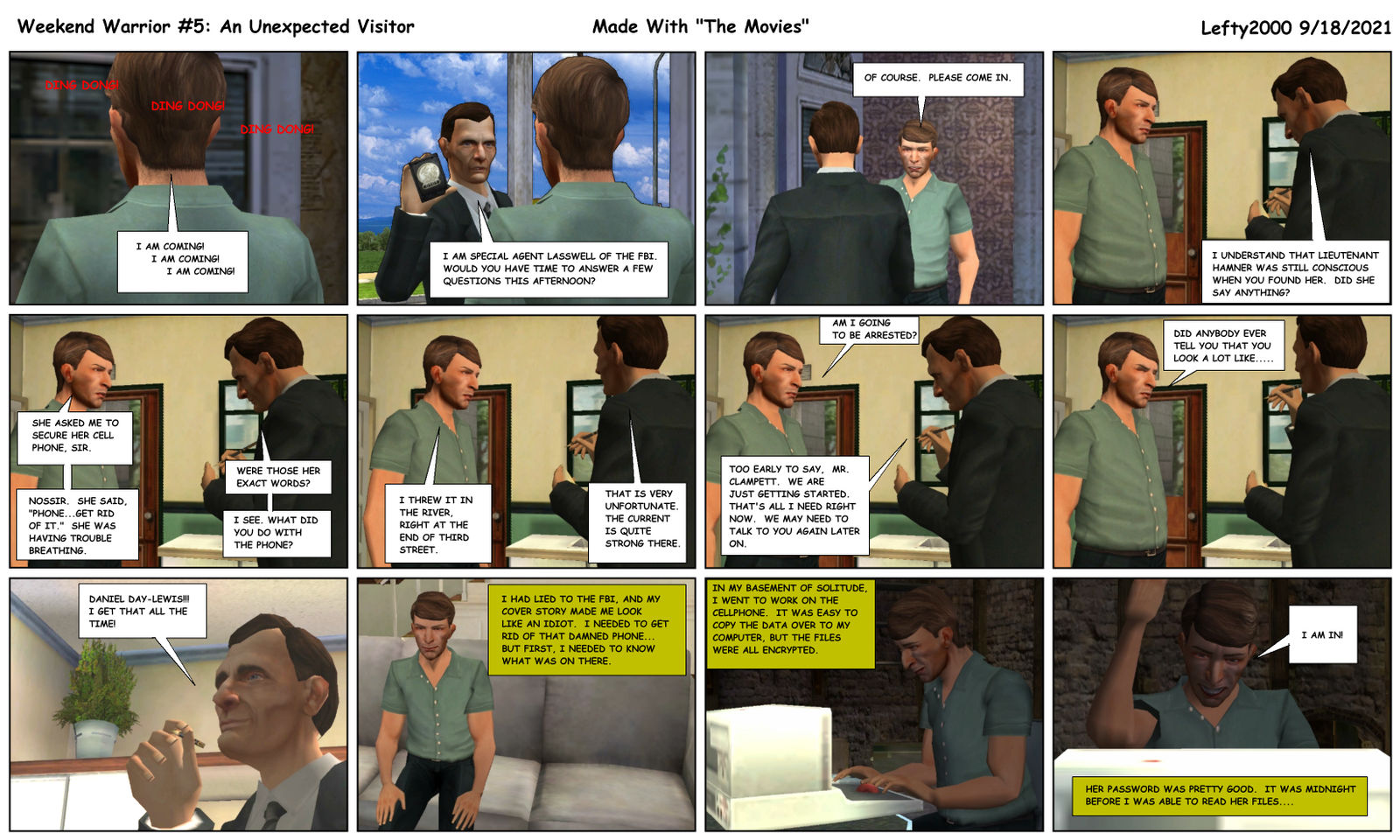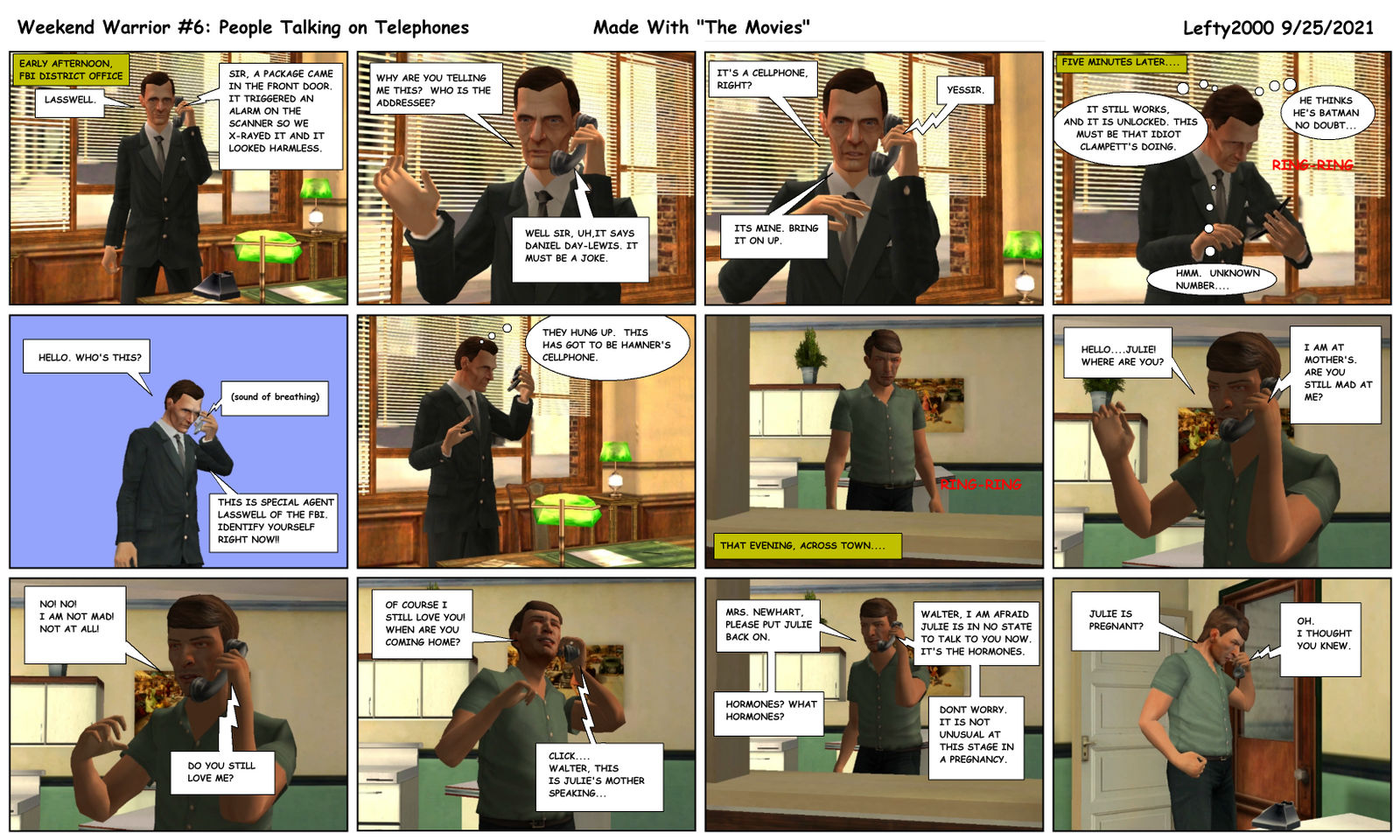 My new web-comic is now appearing at deviantart.com. New episodes are published weekly on saturday around noon, central standard time. It is a limited series, but I cannot promise that there will not be a sequel.
The comic uses stock scenes and poses and is rendered entirely inside "The Movies" a computer game by Lionhead (RIP). Some contributions by various modders are used in production and are acknowledged in each post.
The game actor selected to play the hero is named Peter Molyneux, apparently in honor of the founder of Lionhead and executive designer of "The Movies."
Edited by lefty2000, 25 September 2021 - 05:01 PM.